Welcome to INTRACO
Addition time: 11:20 ICT Wenesday, 23/06/2010
INTRACO Ocean Transport Corporation many years legacy continues with its philosophy to transport goods quickly, efficiently and economically worldwide. Our main objective for your products to arrive always on time and in good order, allowing you to concentrate in your business.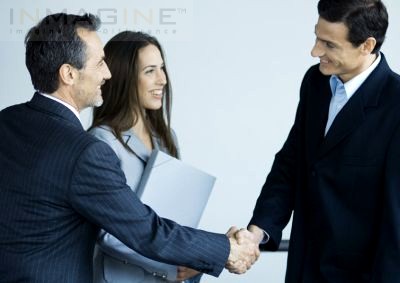 Transportation logistics involves more than trucks, trains, boats or planes. Constant communication, information and coordinate between parties are crucial factors for the successful movement of goods from origin to destination.
Over many years of experience in the movement of goods door to door in a continuous changing world has given INTRACO Ocean Transport Corporation a complete mastery of freight handling techniques, computer tracking, warehousing packing, air, ocean, and land transportation. Always understanding transportation pipeline needs of the customers has allowed us to keep the customers informed at all time regarding the status of the shipment.
INTRACO Ocean Transport Corporation and its worldwide partners are always striving to provide the best possible service, oriented towards giving you the competitive edge needed in business.
We would like to have the opportunity to serve you in the near future.
Main Activities
INTRACO Ocean Transport Corporation currently provides the following services to all its valued worldwide agents, partners and clients:
Handing import and export shipment by sea and by air to and from Vietnam
Import your cargo from anywhere to Vietnam or get your product to the market through out the world.
Global manufacturers/trading houses with the objectives of creating one-shop worldwide logistic service, which will lead to benefit such reduce cost and price competitiveness of their products among others.
Handling of worldwide FCL and LCL Import / Export / Transhipment movements.
Providing global warehousing facilities.
All-risk Marine Insurance coverage of clients/agents cargoes.
Door to door delivery services worldwide.
Airfreight worldwide.
Aircraft chartering worldwide.
Vessel chartering worldwide.
Research and development of niche traffic market for worldwide clients / agents benefits.
Shipping agency / management.
Value added services.
INTRACO have an established international network of agents to facilitate and expedite deliveries, arrange custom clearance storage and transport to the final destination on time.
Worldwide OVC consolidation
Our international network of approach agents, our collective expertise and our responsive, friendly and completely professional approach to our job are all resources at your disposal.
All you have to do is to tell us what you need and leave the rest to us Customs broker.
With our expertise and knowledge of Vietnam company and product regulation, taxation practice, custom requirement, INTRACO can assist our customers by our completely approachable and totally flexible. Goods can be released instantly. Inland transportation and project handling.
With our own trucking team, and reliable river transport contractor, INTRACO is able to provide to our customers the best inland service to any area in Vietnam as well as in the world.
INTRACO is one of the leading transportation company in Vietnam who have special equipment for transportation reefer container. We ensure your reefer containers are in operation all the time from your ware-house to the port.
Acting as handling and sale agent for over sea partner
Our oversea partners can rest assure that with our experience staffs, our domestic branches and facilities, all of their requirement and instruction will be strictly followed and fulfilled.
http://intracompany.vn